Chronically Good: Rare Book Auctions in Hamburg
Schedel for € 148,000*
Hamburg, November 27, 2018, (kk) -

With total proceeds of more than

€ 1.5 million*

, yesterday's auction of

Rare Books

at Ketterer Kunst in Hamburg realized figures that even excelled last year's result by around € 100,000. The auction's top lot was Hartmann Schedels "Liber Chronicarum"
The Top 5


€ 147,600* Aufruf: € 95,000
Nr. 017: Hartmann Schedel
Das Buch der Chroniken und Geschichten
Nuremberg 1493 (copy in old coloring)

€ 70,110* Aufruf: € 17,000
Nr. 001: Latin Book of Hours
France around 1480

€ 39,360* Aufruf: € 24,000
Nr. 027: Christoph Jakob Trew
Plantae selectae, Nuremberg 1750-73

€ 29,520* Aufruf: € 4,500
Nr. 060: Gustav Klimt
Die Hetaerengespräche des Lukian
Leipzig 1907

€ 25,830* Aufruf: € 16,000
Nr. 492: Hartmann Schedel
Das Buch der Chroniken und Geschichten
Nuremberg 1493



Hartmann Schedel
Das Buch der Chroniken und Geschichten
Nuremberg 1493
calling price: € 95.000 - result: 147.600*
The first German edition of Hartmann Schedel's "Liber chronicarum" (lot 17), one of the most richly illustrated incunabulae of all, was the sale's main attraction and particularly popular with bidders from Northern and Southern Germany. In the end a Bavarian collector on the phone stood his grounds with a bid of € 147,600* against the commission of a book lover from Hamburg. The rare Koberger coloring this copy has clearly is the decisive factor for this unusually high result.

Second place in the auction's ranking is occupied by lot number one, a Latin Book of Hours for the use of Troyes. A Swiss collector made the parchment manuscript, made in France around 1480, with 15 large miniatures and three historicizing initials sure for himself with a result of € 70,110*. He relegated both Italian traders and Austrian collectors to places second and beyond.

Christoph Jakob Trew's "Plantae selectae" (lot 27) was made in Nuremberg between 1750 and 1773 and is one of the finest German plant books of all. Its splendid flowerage did not only appeal to German and Austrian bidders, as eventually a French trader carried the trophy home for a result of € 39,360*.

Copy number one from the de-luxe edition of 50 copies of Gustav Klimt's "Hetaerengespräche des Lukian" (lot 60) saw the sharpest increase of all lots. Called up at € 4,500 it nearly realized a sevenfold of its starting price. In the end this result is little surprising, as 18 book lovers competed for it, making it the most sought-after object of the day. Endowed with erotic drawings that were considered quite bold in 1907, the year it was made, an Austrian collector on the phone rewarded it with a result of € 29,520*. Neither competitors on the phone in the USA nor the large number of online bidders from all over Europe were able to keep up.

Alberto Giacometti's "Paris sans fin" (lot 91) found a new home with a collector from Berlin for the final price of € 23,370*. Despite its close ties with France, mainly collectors from Northern Germany were competing for the book.

A very emotional bidding skirmish was fought out in a neck-and-neck race in the saleroom between a lady from Hamburg and a Lower Saxon art lover for Johann Wolfgang Goethe's "Die Leiden des jungen Werthers". Whether he was a gentleman or she just extremely persistent is not known. In the end she stood her grounds for the book that marked Goethe's breakthrough with a result of € 22,755* and more than doubled the calling price of € 10,000.

A small promotional postcard by Paul Klee (lot 76) gave a foretaste of next year's 100th anniversary of the BAUHAUS. Made on occasion of the significant Bauhaus exhibition in August/ September of 1923, two bidders in the saleroom, a number of commissions and a Southern German collector on the phone entered into the competition when it was called up at € 3,800. Eventually an antiquarian book dealer from Berlin won the work for € 14,760*.

Fine results were also realized by the following:


| Lot no. | Artist | Title/Type | Calling price | Result |
| --- | --- | --- | --- | --- |
| 003 | N. di Giacomo da Bologna (circle) | Antiphon | € 3,000 | € 13,530* |
| 102 | Ólafur Elíasson | Your house | € 5,000 | € 10,455* |
| 067 | Das Johannis Evangelium | De-luxe Bible edition | € 2,400 | € 8,610* |
| 197 | Oskar Schlemmer | Bauhaus-Postcard | € 1,500 | € 7,380* |
Unsold objects can be acquired in the post auction sale until December 21, 2018.

The family company Ketterer Kunst (www.kettererkunst.com and www.ketterer-internet-auctions.com), with headquarters in Munich and branches in Hamburg, Duesseldorf, Berlin and the USA, was founded in 1954. It is one of the leading European houses for auctions of Fine Art from the 19th to the 21st Century and Rare Books. The 2017 art market review, compiled by artprice.com, ranks Ketterer Kunst on place 19 in the TOP 100 Fine Art Auction Houses worldwide. The auctioneer's clientele predominantly consists of international collectors, art dealers, curators and museums.

* The rounded result is the hammer price + 23 % commission

| Your press contact: | Your contact in the Rare Books department: |
| --- | --- |
| Ketterer Kunst | Ketterer Kunst |
| Joseph-Wild-Str. 18 | Holstenwall 5 |
| 81829 Munich, Germany | 20355 Hamburg, Germany |
| Michaela Derra | Christoph Calaminus / Christian Höflich |
| Phone: +49-(0)89-55244-152 | Phone: +49-(0)40-374961-11 /-20 |
| Fax: +49-(0)89-55244-177 | Fax: +49-(0)40-374961-66 |
| E-Mail: m.derra@kettererkunst.de | E-Mail: infohamburg@kettererkunst.de |
Contact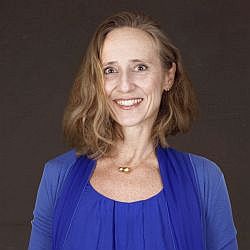 Michaela Derra, M.A.
Ketterer Kunst GmbH & Co. KG
z. Hd. Michaela Derra
Joseph-Wild-Str. 18
81829 Munich
Tel.: +49 89 55 244 152
m.derra@kettererkunst.de