Ketterer Kunst Rare Books Auction In Hamburg
Exceptionally Exponential
Hamburg, July 9, 2020, (kk) - Grossing total proceeds of over € 1.8 million*, the Rare Books auction at Ketterer Kunst in Hamburg on July 6 and 8, 2020 did not only realize an excellent result but also saw more than 40 lots with five figure prices. "That's almost twice as many as usual", says company owner Robert Ketterer. In addition, an upgraded range of offers in the Online Only Auction accompanying the saleroom auction was also met with great approval. The star of the evening sale was Thomas Robert Malthus.

Top 5


€ 80,000* calling price: € 50,000
No. 050: Thomas Robert Malthus - An Essay on the Principle of Population. London. 1798

€ 68,750* calling price: € 50,000
No. 016: Georg Braun/ Franz Hogenberg- Civitates orbis terrarum. Cologne. 1612-1618

€ 65,000* calling price: € 19,000
No. 075: Gustav Klimt - Das Werk. 1914

€ 58,750* calling price: € 20,000
No. 007: Hartmann Schedel - Liber chronicarum. 1493

€ 52,500* calling price: € 20,000
No. 001: Latin Book of Hours - for the use of Troyes. Around 1480

Christoph Calaminus, auctioneer and head of the Rare Books Department at Ketterer Kunst in Hamburg expressed his content: "It was a great auction with excellent results." He continues: "In unusual times like these I am ever the more happy that we - despite corona - saw both active domestic and international participation. Digital bidding was widely accepted and around 20% of all lots were sold online."
One of the sale's main attractions was a milestone of modern economics:
Thomas Robert Malthus
' "Essay on the Principle of Population" (lot 50) in which he explained the principle of exponential growth as early as in the 18th century, was particularly popular with British book lovers. However, eventually an American book dealer from the East Coast carried the trophy home. Called up at € 50,000 he honored the first edition of the influential classic with a result of € 80,000*.
Georg Braun
's and
Franz Hogenberg
's "Civitates orbis terrarum" (lot 16) was particularly sought-after among German collectors. In the end, however, a Hungarian online bidder stood his grounds against two opponents on the phone and let the price for the most accomplished of all town books soar to € 68,750*.
An English trader honored
Gustav Klimt
's "Das Werk", the only monograph released during the artist's lifetime (lot 75), with a threefold of the calling price of € 19,000. With a result of € 65,000* he relegated several competitors from Germany and the U. S. to places second and beyond.
Global interest was sparked among far more than a dozen active bidders when the first German edition of
Hartmann Schedel
's "Liber chronicarum" (lot 7), one of the most richly illustrated incunabula of all, was called up. The product of the largest book enterprise of its days was particularly popular with bidders from Germany, but book lovers from the rest of Europe, especially from Italy, Austria and Switzerland, as well as from the U. S., also entered in the race. Eventually a French trader on the phone succeded with a result of € 58,750* while a generous absentee bid placed by an American made second place only.
The Evening Sale kicked off with a "
Latin Book of Hours
" (lot 1) which an Italian trader heavily defended over the phone against a colleague from England and a German book lover, as well as a good number of commissions and several internet bidders. Eventually he made the richly illuminated copy from the Champagne sure for himself for a result of € 52,500* or more than twice the calling price of € 20,000.
Called up with a price of € 33,000, a complete copy of the "Bulla aurea" (lot 6) from
Karl IV
was in great demand with Swiss bidders, who eventually had to give in to the strong will of their northern neighbors. The one-of-a-kind illustrated incunabula edition from the collection of Otto Schäfer will remain in Germany from where a collector offered to pay the remarkable sum of € 50,000*.
A rare dedication copy of
Karl Marx
's main work saw a sharp increase, as it was severely fought for by German and English traders. In the end a bidder from Great Britain had the last word by granting € 47,500* for "Das Kapital" (lot 57) - nearly a seven-fold of the calling price.
A likewise impressive price increase was realized for a "
Biblia aethiopica
" that was called up at € 7,000 (lot 13). Against the strong opposition on the world-wide web, a Canadian collector raised the price for the first edition of the New Testament in Ethiopian over the phone to a result of € 43,750*, which is more than six times the starting price.
"Abrahams Opfer" (lot 189) saw the sharpest increase of the entire auction. Made by the great
Rembrandt Harmenszoon van Rijn
in 1655, the impressive scene caught the fancy of a Californian trader for whom the striking scene from one of the best known stories of the Old Testament was worth € 18,750*.
More great results were realized by following lots:
Lot no.
Artist
Title/Type
Calling price
Result
034
Florilegium
Fleurs du Printemps et de l'Este
€ 30,000
€ 43,750*
424
Joseph P.l Gaimard
Voyages en Scandinavie,
en Laponie ...
€ 18,000
€ 33,750*
269
Mühlbacher
Firmenarchiv/Kutschen ..
€ 3,000
€ 26,250*
082
Gustav Schiefler
Die Graphik E.L. Kirchners
€ 9,000
€ 25,000*
022
Gavril A. Sarychev
Puteshestvie Kapitana Billingsa
€ 8,000
€ 25,000*
076
Egon Schiele
Handzeichungen
€ 2,500
€ 21,250*
More interesting lots are available in the post auction sale until July 31.

The family company Ketterer Kunst (www.kettererkunst.com and www.ketterer-internet-auctions.com) with headquarters in Munich and branches in Hamburg, Duesseldorf, Berlin as well as with a global network of representatives in , among others, the USA and Brazil, was founded in 1954. It is one of the leading houses for auctions of fine art from the 19th to the 21st Century and Rare Books. According to the latest figures issued by artnet price database for 2019, Ketterer Kunst holds place 11 in the ranking for Art after 1900 and is the world's strongest-selling family business for Art of the 20th Century.

* The result is the hammer price + 25 percent

| Your press contact: | Your contact in the Rare Books department: |
| --- | --- |
| Ketterer Kunst | Ketterer Kunst |
| Joseph-Wild-Str. 18 | Holstenwall 5 |
| 81829 Munich, Germany | 20355 Hamburg, Germany |
| Michaela Derra | Christoph Calaminus / Christian Höflich |
| Phone: +49-(0)89-55244-152 | Phone: +49-(0)40-374961-11 /-20 |
| Fax: +49-(0)89-55244-177 | Fax: +49-(0)40-374961-66 |
| E-Mail: m.derra@kettererkunst.de | E-Mail: infohamburg@kettererkunst.de |
Contact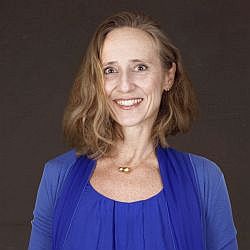 Michaela Derra, M.A.
Ketterer Kunst GmbH & Co. KG
z. Hd. Michaela Derra
Joseph-Wild-Str. 18
81829 Munich
Tel.: +49 89 55 244 152
m.derra@kettererkunst.de