Ketterer Kunst Rare Books Auction In Hamburg
With Aristotle on the Way to Success
Top 5

€ 90,000* Calling price: € 44,000
No. 002: Aristotle -Logica vetus, vellum manuscript, Paris around 1250

€ 75,000* Calling price: € 65,000
No. 031: Luca Pacioli - Divina proportione Venice 1509

€ 62,500* Calling price: € 50,000
No. 008: Barbeaux-Graduale - Northern France around 1280-1290

€ 40,000* Calling price: € 22,000
No. 004: Gospel of Mark - with Glossa ordinaria. Italy around 1180

€ 36,250* Calling price: € 26,000
No. 009: Book of Hours - France ca. 1450-1470


Munich, May 31, 2021 (KK) -

With total proceeds of more than 1.4 million*, the

Rare Books Auction

at Ketterer Kunst in Hamburg on May 31, 2021 yielded a very good result. The sales quota in the Evening Sale alone was at 85 % and many of the objects on offer changed owners with excellent price increases. The evening's undisputed star was a 13th century vellum manuscript with texts on logic by Aristotle.

With the "Logica vetus"

Aristotle

did not only lay the foundations for higher education in all of medieval Europe, but also had an impact on methods and discussions in almost every other scientific discipline. In light of this it is little surprising that this extremely rare compilation of medieval texts was hotly contested by a number of proxy bids and online bidders, as well as by nearly half a dozen phone bidders from Denmark, Germany, England, France and the U. S. Their bidding zeal lifted the remarkable manuscript to a likewise remarkable result of € 90,000* granted by a bidder from London.

"The result reflects the fact that manuscripts of this superb quality are extremely hard to find on the international auction market", says Christoph Calaminus, auctioneer and head of the department of Rare Books at Ketterer Kunst in Hamburg. Overall, he is very pleased with the auction: "It was a good auction with active national and international participation. The unusually strong online activities deliver proof of this as well as more than 30 five-digit results."

Three more French vellum manuscripts were further highlights: While the

Barbeaux-Gradual

was sold to a French phone bidder for a result of € 62,500*, an online bidder won the

Gospel of Mark

for € 40,000* against mainly phone competition from France and the USA, an illuminated

Book of Hours

from around 1450-70 found a new home in the U. S. A. for a result of € 36,250* thus outperforming a number of proxy bids.

The first and only edition of

Luca Pacioli

's renowned work on the golden ratio with 59 woodcuts after Leonardo da Vinci's drawings also found a new home in the USA. A museum in California honored this impactful milestone of Renaissance geometry, and likewise important source for the study of da Vinci's work, with a result of € 75,000*.

Almost a 23-fold, and thus the sharpest increase of all was realized by a one-of-a-kind

collection of paper-cut-outs

from the ownership of the poet Friedrich von Matthisson. Two albums with 74 large-size works by the renowned paper-cut artist

Luise Dutenhofer

were called up with an estimate of € 1,200. The filigree and well-thought-out compositions combine real situations with allegorical and mythological accessories and had already won the hearts of many prior to the auction. Accordingly, the run was tremendous when bidders from Germany, Italy and Great Britain fought over the work. At the end of a thrilling bidding race a Bavarian collector carried the trophy home for a result of € 27,500*.

A lot of attention also went to three volumes of

Paul Westheim

's acclaimed expressionistic edition "Die Schaffenden" with graphic works by, among others, Karl Hofer, Lyonel Feininger, Conrad Felixmüller, Erich Heckel, Käthe Kollwitz, Alfred Kubin, Ewald Mataré, Ernst Wilhelm Nay and Oskar Schlemmer. In this case an extremely persistent online bidder stood his grounds against a dozen proxy bids and seven tenacious competitors on the phones with a result of € 33,750*.

Further good results were also realized by:
| Lot no. | Artist | Title/Type | Calling price | Result |
| --- | --- | --- | --- | --- |
| 024 | Orden vom goldenen Vlies | | € 10,000 | € 28,750* |
| 072 | M. Chagall/N. Gogol | Les ames mortes | € 12,000 | € 26,250* |
| 276 | Hermann Hesse | 12 Gedichte | € 7,000 | € 22,500* |
| 083 | Ernst Jandl | Hosi-Anna | € 2,000 | € 8,125* |
Unsold lots will be available in the post-auction sale until June 28.
* The result is the hammer price + 25 percent
The family company Ketterer Kunst (www.kettererkunst.com and www.ketterer-internet-auctions.com) with headquarters in Munich and branches in Hamburg, Duesseldorf, Berlin as well as with a global network of representatives in, among others, the USA and Brazil, was founded in 1954. It is one of the leading houses for auctions of fine art from the 19th to the 21st Century and Rare Books as well as the expert in German Art. According to latest figures issued by Artnet Price Database for 2020, Ketterer Kunst occupies place 7 in the ranking for Art from the 20th and 21st Century and is the strongest selling family business of all.

| Your press contact: | Your contact in the Rare Books department: |
| --- | --- |
| Ketterer Kunst | Ketterer Kunst |
| Joseph-Wild-Str. 18 | Holstenwall 5 |
| 81829 Munich, Germany | 20355 Hamburg, Germany |
| Michaela Derra | Christoph Calaminus / Christian Höflich |
| Phone: +49-(0)89-55244-152 | Phone: +49-(0)40-374961-11 /-20 |
| Fax: +49-(0)89-55244-177 | Fax: +49-(0)40-374961-66 |
| E-Mail: m.derra@kettererkunst.de | E-Mail: infohamburg@kettererkunst.de |
Follow us on www.instagram.com/ketterer_rare_books.de
Contact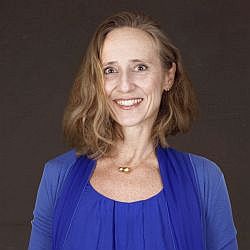 Michaela Derra, M.A.
Ketterer Kunst GmbH & Co. KG
z. Hd. Michaela Derra
Joseph-Wild-Str. 18
81829 Munich
Tel.: +49 89 55 244 152
m.derra@kettererkunst.de